AIDEVI NMN NMN18000 NMN21000 NMN30000 NMN SUPPLEMENTS USA MADE NAD+
Oct 25,2022 | AIDEVI
We have all heard the hype about AIDEVI NMN, but what does it do? In a nutshell, it supports cellular optimization, healthy aging, cognitive/brain function, and longevity. NMN is a natural compound found in our bodies. Various food that we eat even contain small amounts of it. NMN supplement is a direct and potent NAD+ supplement. NAD+ is very important in our bodies, it controls:
DNA Repair
Healthy Cardiovascular Function
Helps Food breakdown like sugars into energy
SIRTUIN Activator for longevity
Scientists have now confirmed a direct link between falling NAD+ levels and aging in both animals and human subjects. A breakthrough study published by Harvard scientists in 2013 showed for the first time that some aspects of aging might be reversible. What the science has highlighted thus far, is the importance of supporting and maintaining our NAD+ levels.
Start Enhancing your Health Today, both Inside and Out!
100% PURE & Powerful Ingredients to Promote Healthy Brain Function; Anti-Aging & DNA Repair
300MG OF AIDEVI NMN (Nicotinamide Mononucleotide). Manufactured in USA in a GMP and NSF certified facility.
PROMOTES HEALTH AND LONGEVITY -- Nicotinamide mononucleotide (NMN) is a derivative of the B-vitamin niacin that is known to promote health and longevity by serving as a precursor to NAD+. NAD+ is required for our longevity genes to work.
NO Additives, NO Fillers, NO Animal Products, NO Gluten, NO Artificial Ingredients, NO Harmful Preservatives, NO Inferior Ingredients, NON-GMO
100% MONEY BACK SATISFACTION GUARANTEE, At Purely Beneficial we stand behind each and every one of our high-quality products. Contact us for a no hassle return at ANY time if you are not pleased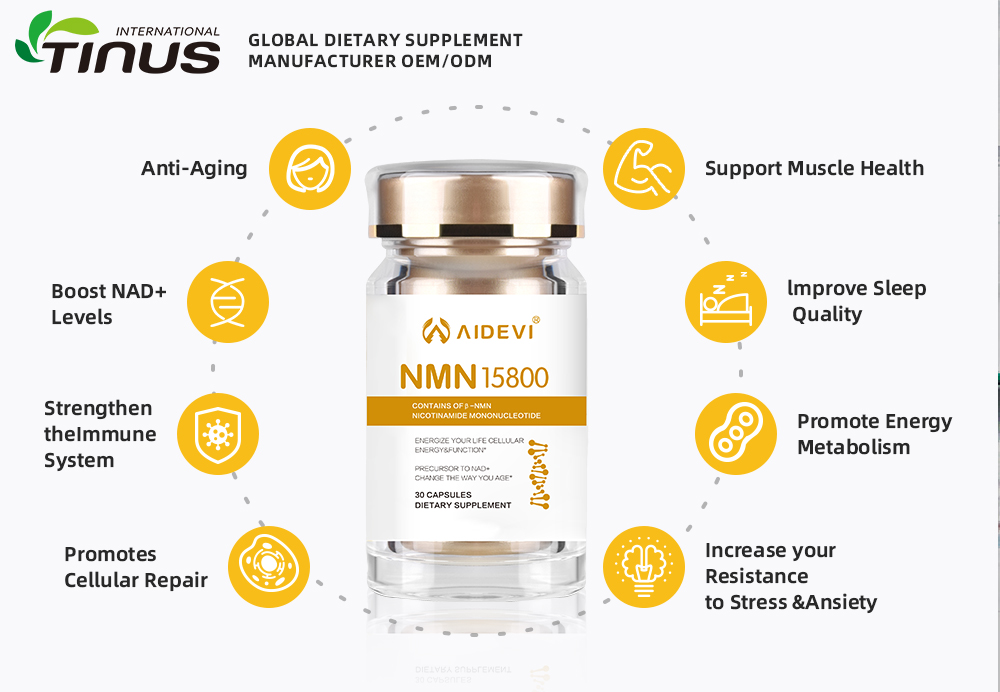 Comment